Reading Email Message Headers Using Header Analyzer Tools
Posted by Randy Scadden, Last modified by David Szoke on 12 January 2018 08:58 PM
Microsoft Remote Connectivity Analyzer
The Microsoft Remote Connectivity Analyzer includes a Message Analyzer tool. Paste the message headers into the field provided and click Analyze headers to produce the report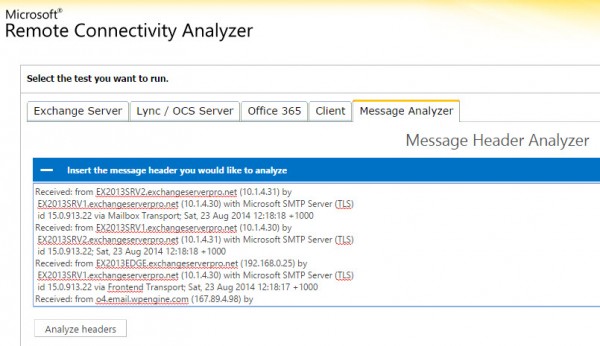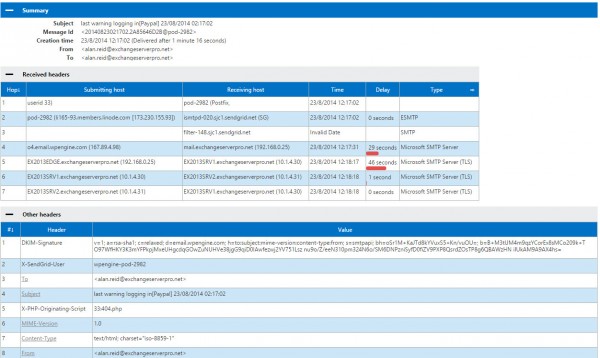 MXToolbox
MXToolbox also has a section of the website for analyzing message headers. Again simply paste the header information into the field provided and you get a nice, graphical report out of it.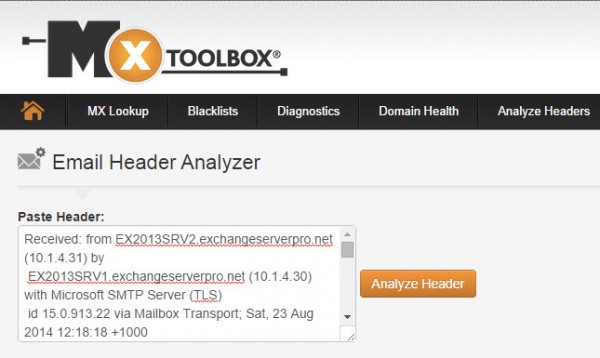 Google Apps Toolbox
Finally there is the Google Apps Toolbox which includes a Messageheader analyzer tool that has similar functionality to the others.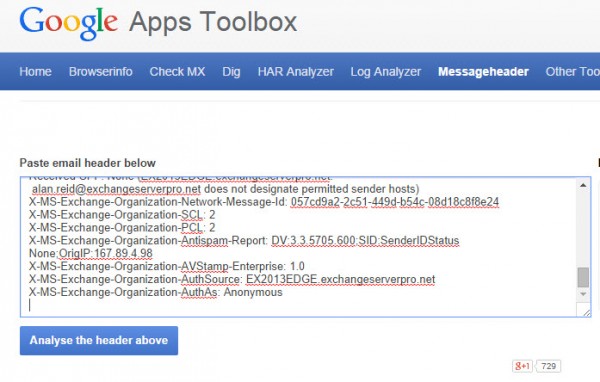 Summary
As you can see reading email message headers provides you with a lot of very useful information for diagnosing email problems. You can retrieve email messages easily using email clients such as Outlook, and then use any of the third party message header analyzer tools to produce an easy to read report from that message header data.
---